These Two Marijuana Stocks Were Leaders In July
When it comes to finding a marijuana stock to watch, it can be difficult in today's market. But, there are a few things that may make finding the right pot stock to watch a little bit easier. For one, we can look at the past and use it as a guideline for the future. In the past few months, we have witnessed an incredibly different style of trading. This difference in how pot stocks are traded is due solely to the effects of COVID on the world economy.
[Read More]
most other markets have been devastated by the pandemic, the cannabis industry has escaped largely unscathed. Although prior to March, things were quite bad for pot stocks, in the past few months they have turned around completely. With that, several new marijuana stocks to watch have come out of hiding. These companies may not be the most well known, but they do have a lot to offer investors. All things considered, here are two marijuana stocks to watch that could show even greater success in the end of 2020.
A Pharmaceutical Marijuana Stock to Watch
GW Pharmaceuticals INc. (NASDAQ:GWPH) is considered to be one of the most popular pharmaceutical pot stocks in the industry. During the first half of the year, GWPH shares soared by around 20%. In its most recent first-quarter results, GWPH stock posted a revenue amount of around $120 million. This is quite substantial and is due mostly to sales of its drug known as Epidiolex. For those who don't know, Epidiolex was created utilizing cannabis compounds to treat rare forms of epilepsy. The drug has been hailed as being a miracle for those who need it, which is why GWPH stock has soared so much in recent months.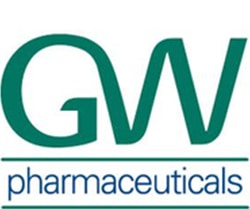 In addition, the company has stated that it wants to sell greater amounts of the drug to the European market which should help to boost GWPH stock's revenue. Although there is a lot riding on the future of the company, GWPH has to contend with U.S. laws surrounding cannabis. With these laws always in a constant state of flux, it seems as though GWPH could have an easier time selling in the near future. For now, it does remain a definite pot stock to watch.
A Major Marijuana Stock That Could Show Value In The Future
Tilray Inc. (NASDAQ:TLRY) is a hotly debated pot stock in the cannabis industry. As one of the largest growers of marijuana, TLRY stock has remained in investor's minds for quite some time. But, high debt amounts and troubling volatility have added up to TLRY stock being considered quite risky. In its most recent first quarter, the company reported sales of around $52 million. This represents growth of around 120% year over year.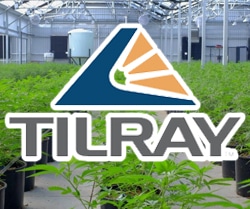 While many believe that TLRY stock is based only in cannabis sales, hemp accounts for a large portion of the company's business. Late last year, Tilray also announced a CA$420 million deal to purchase Manitoba Harvest, one of the largest hemp food businesses in the world. With this, it has been able to greatly expand its market share on hemp. While marijuana can be quite a volatile substance to deal with from a business perspective, hemp is much more forgiving. For this reason, it looks like Tilray could have an interesting future ahead if all things go according to plan.
The post What Are These Two Pot Stocks Doing To Stay Successful  appeared first on Marijuana Stocks | Cannabis Investments and News. Roots of a Budding Industry.™.