These Alternative Pot Stocks Could Just be What You've Been Searching For
When it comes to finding a marijuana stock to watch, investors usually head toward the top three pot stocks by market cap. Although this can be a good place to start, there are some inherent issues with top pure-play pot stocks. For one, these companies are all competing with one another which means that they all share the same exposure to the cannabis industry. In addition, this can mean that high volatility is spread across these pure-play pot stocks. This is not to say that these high market cap marijuana stocks are not worth watching, but rather, there are other options in the cannabis industry.
[Read More]
These options can range from ancillary marijuana stocks all the way to MSO pot stocks and everything in between. In the past few years, the cannabis industry has become much broader than anyone expected. Because of this, the options for investing are quite large. With that in mind, these two pot stocks represent alternatives when compared to the largest marijuana stocks in the industry. All things considered, it's up to you to decide whether or not these are pot stocks to watch.
A CBD Play In The Cannabis Industry
Charlotte's Web Holdings Inc. (OTC:CWBHF) is considered to be number one for all things CBD. In the past CWBHF stock has been quite volatile, but not nearly as volatile as the largest marijuana stocks in the industry. Currently, CWBHF stock has benefitted from the companies overall broad market base. As of August, Charlotte's Web has its products in as many as 21,000 retail locations around North America. In addition, CWBHF stock has benefitted greatly from the increase in demand for CBD as a result of the COVID pandemic.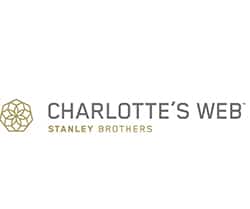 With this, the company has been able to increase its CBD oil market share to as high as 35%. Charlotte's Web also recently delved into the pet CBD industry, which has increased in revenue by over 150% in the last year alone. All of this adds up to Charlotte's Web remaining the leader in all things CBD. And, with 70% gross margins, it looks like the company can continue to turn out solid financial results in its quarterly earnings reports. For this reason, investors should continue to view it as a pot stock to watch.
A Leading Alternative Pot Stock to Watch
Scotts Miracle-Gro Inc. (NYSE:SMG) is nowhere near being known solely as a marijuana stock. Rather, SMG stock is known to be one of the ancillary marijuana stocks to watch. The company has long been the leader in producing consumer gardening supplies for those with a green thumb. But, in the past few years, it began to realize the potential of hydroponic growth supply sales. With more people than ever-growing cannabis, SMG stock quickly began to rise. With this, it created a subsidiary known as Hawthorne Gardening to target this market.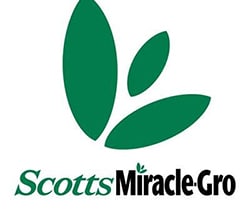 While some marijuana stocks are tied to the cannabis plant itself, Scotts only supplies products to help it grow. This means that SMG stock is not exposed to any legal ramifications of the cannabis industry. With that in mind, investors should know that SMG stock does see seasonal volatility due to the nature of its business. But all things considered, it does remain one of the most interesting alternative marijuana stocks to watch.
The post 2 Alternative Marijuana Stocks To Watch appeared first on Marijuana Stocks | Cannabis Investments and News. Roots of a Budding Industry.™.