Will This Presidential Race Will Determine The Future of the Cannabis Industry
We all know that the cannabis industry is dependent on legislation. In the past, we have witnessed new laws be the backbone of growth for marijuana stocks. But, with so much on the line in this upcoming election, just how could pot stocks benefit from the potential election of Joe Biden? Right now, polls are showing that Joe Biden may have a lead in the race. Although it is too soon to know what will happen, it's worth exploring his potential effects on pot stocks and the cannabis industry.
[Read More]
Some polls have shown that 2021 could be the year that cannabis is legalized if Joe Biden wins the Presidential race. With Trump, it is clear that cannabis legislation was not a priority. But, in order to have the upper hand, Biden has shown his stark support for marijuana reform. Because of this, marijuana stocks could see a potential boost coming into the next year. Again, it's worth noting that this is all speculation right now. But, with only a few months left before election day, let's take a look at how the election could benefit the cannabis industry.
Changing Tides For The Cannabis Industry
New studies are showing that Biden could have a big effect on the cannabis industry. Major U.S. pot stocks like Green Thumb Industries Inc. (OTC:GTBIF) and Curaleaf Holdings Inc. (OTC:CURLF), are waiting patiently for legislation to change. But, for now, everything is up in the air. One analyst stated that "a fact that has become incredibly obvious from a chaotic 2020 is how quickly things can change. We stand by our statement for 2020, but for 2021, well, when the facts change, we change our minds." The analyst is referring to the fact that cannabis legalization may be unlikely for the 2020 year.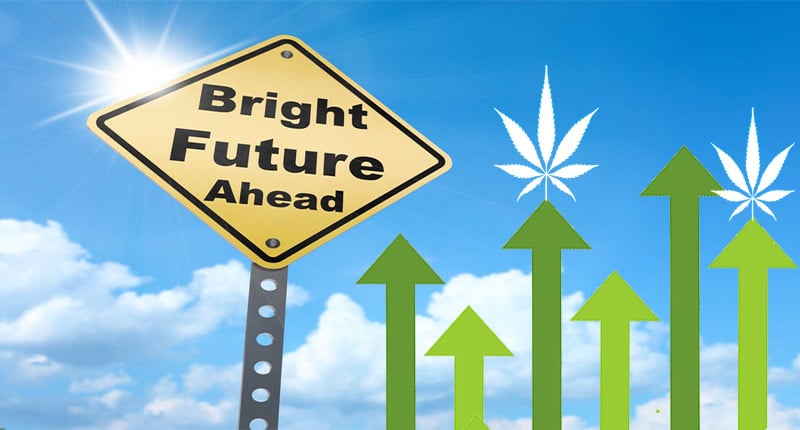 But, 2021 is a new year where change is very much on the horizon. Because of this, it's anyones guess as to what will happen. The coronavirus has without a doubt resulted in a massive economic turndown that has affected all industries. Although the cannabis industry and pot stocks have largely avoided massive fallout, it remains that the economy needs a major boost. With that in mind, Biden has recognized that the cannabis industry presents a lot of potential tax revenue to the U.S.
How Marijuana Stocks and the Cannabis Industry Could Change From Biden's Election
During a recent panel, analysts argued about the role that Biden could play in the cannabis industry. There needs to be a major change in the government in order to see marijuana legalized on a broad basis. One analyst stated that a new legislative package would need to "include provisions ensuring that minorities get to participate in the legal cannabis business as their communities were hit hardest by the war on drugs. Biden will be under pressure from the left-wing of the Democratic Party to move cannabis forward because of the social justice issues."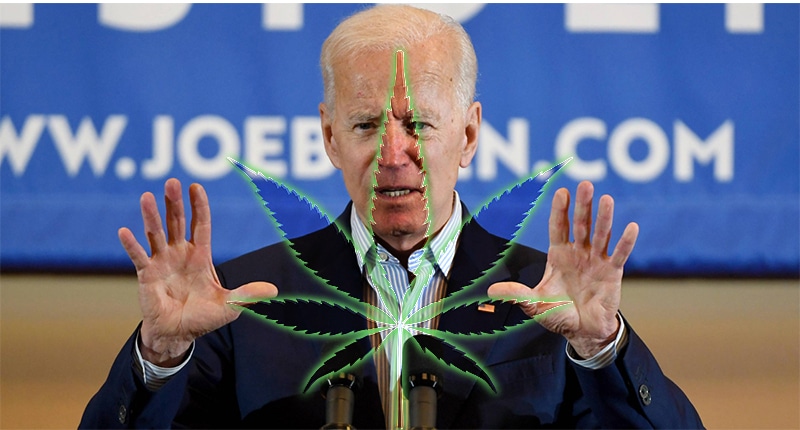 With that in mind, it looks like Biden will need to make a big statement on behalf of marijuana. How and when he does that remains unknown. But, federal cannabis legalization would be the largest shift for U.S. marijuana stocks in the history of the cannabis industry. For that reason among others, this election continues to be historic and extremely important.
The post Could Joe Biden Be The Key for Marijuana Stocks to Grow? appeared first on Marijuana Stocks | Cannabis Investments and News. Roots of a Budding Industry.™.