What Are These Two Leading Pot Stocks to Watch Doing to Secure Their Future?
The cannabis industry is a place where dreams can come true, and capital can grow. But with many big opportunities, comes the potential of losses. In the past six months, we have witnessed marijuana stocks go up and down in a wild pattern. While a lot of this is due to external factors such as COVID and the like, there are some internal issues that the cannabis industry still needs to work out. It would be unfair to say that marijuana stocks have not matured in the past few years because they undoubtedly have. Although the cannabis industry still fluctuates greatly, there are quite a few pot stocks to watch.
[Read More] 
These companies have made sure that they have a place in the future of the cannabis industry. They've done this by building their investor bases and innovating alongside the industry. But as we know, not all marijuana stocks are made equal. And, there are a lot of marijuana stocks that have not performed at expectations. With that in mind, these are two pot stocks that look like they could be headed in the right direction. By continuing to adjust their business models, these cannabis stocks to watch have the potential to grow substantially.
The Big Marijuana Stock
Aphria Inc. (APHA Stock Report) is a marijuana stock with a long and tumultuous history. APHA stock had seen better days coming into 2020, but this has all but turned around. In the past few months, we have witnessed APHA stock shoot up substantially in value. Currently, the leading cannabis stock has as much as CA$160 million in net cash available for expansion. But what's really interesting is how fast APHA stock is growing.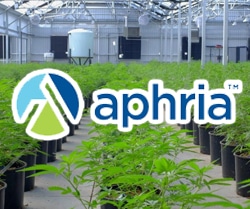 In its most recent third quarter, the company posted revenue growth of around 65%. This is a very solid amount and is unparalleled amongst the major pure-play pot stocks. In addition to this, Aphria reported having a net income that was almost 170% more than the previous year's third quarter. While the company does still have trouble with high volatility, it has managed to become an incredibly popular marijuana stock. With a long way to go and a lot of growth potential, Aphria remains a leading pot stock to watch.
A Pot Stock with a More Capital Than Most
Acreage Holdings Inc. (ACRGF Stock Report) is one of the leading U.S. based MSO pot stocks. The company announced recently that it had struck a deal with major pot stock, Canopy Growth Corp. (NYSE:CGC) for a buyout. But, the deal was conditional upon the federal government legalizing cannabis nationwide. As of right now, that condition seems to be some ways away which means that the deal may be put on hold for now.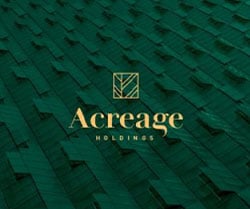 But, instead of abandoning the deal altogether, Canopy has stated that it will infuse around $35 million in capital into ACRGF stock. This deal also offers ACRGF stock a potential $100 million in loans if they need it. With its massive expansion projects in the works, Acreage Holdings has continued to show a great deal of growth potential. With this newfound capital, it looks like it should have the proper avenues to expand in the next few years. For that reason, it remains a leading pot stock to watch.
The post These Marijuana Stocks Could Be Headed In The Right Direction appeared first on Marijuana Stocks | Cannabis Investments and News. Roots of a Budding Industry.™.