How Will These Pot Stocks Compare To The Cannabis Industry Average This Month?
Marijuana stocks have been quite difficult to track in the past few months. The coronavirus has caused a great deal of uncertainty in the cannabis industry, which has made finding pot stocks to watch a little tougher than usual. But, small roadblocks like this should not detract from the value in the cannabis industry. Rather, we can use the dips in pot stock prices to find companies that could be considered value buys. Right now, there seems to be quite a lot of marijuana stocks to watch that are showing great potential. This potential is characterized by consistency in its gains, and a solid long term plan. With those two factors in mind, we can begin to find pot stocks that meet the criteria.
[Read More]
In the cannabis industry, there is a great deal of hype around the pure-play pot stocks and the MSO pot stocks. These two areas of the industry both present investors with opportunity, but in different ways. With pure-play marijuana stocks, investors are betting on the demand for cannabis being sold wholesale. With MSO pot stocks, investors are hoping that retail cannabis demand will rise. Of course, these two go hand in hand, but they do have their differences. With that in mind, these two marijuana stocks look to be quite interesting for the end of July.
A Leading Retail Pot Stock
Planet 13 Holdings Inc. (PLNHF Stock Report is one of the most popular retailers of cannabis in the Western U.S. PLNHF stock has benefited greatly from the company's robust expansion plans. Analysts have stated that in the next year, PLNHF stock could achieve more than 90% growth in its sales over the current point in time. The main reason for this is the hopeful increase in tourism that will occur after the coronavirus settles down.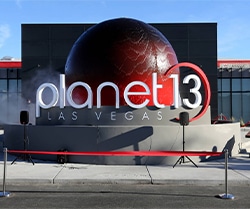 Of course, we don't know when this disease will show signs of slowing down, but many believe that by 2021, things will be more stable. As one of the major players in the Las Vegas cannabis industry, PLNHF stock has a lot to work with if tourism gets back on track. In addition to this, the company is opening its second mega store in Santa Ana, CA. This will hopefully continue PLNHF stock's winning streak in the retail cannabis industry. For these reasons, it remains a leading pot stock to watch.
A Large Pure Play Pot Stock to Watch
Cronos Group Inc. (CRON Stock Report) is one of the most popular marijuana stocks in the industry. This is mostly due to the company's sheer size, and the length of time that it has been around. Some estimates have shown that CRON stock could experience as much as 120% in sales growth in the next year or so. A lot of this is due to the partnership that it has with Altria Group Inc. (NYSE:MO).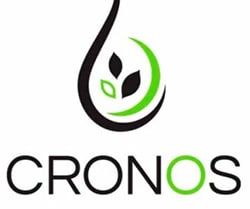 CRON stock has suffered in the past due to less than stellar output amounts of cannabis. But, many believe that by next year, it will be able to get on track to producing very large quantities of marijuana flower. Of course, CRON stock is notoriously volatile, which will scare some investors away. But, the company does remain one of the largest, and most notorious marijuana stocks to watch.
The post Two Marijuana Stocks to Watch As July Comes to an End appeared first on Marijuana Stocks | Cannabis Investments and News. Roots of a Budding Industry.™.