Two Pot Stocks That Could Outpace the Cannabis Industry Average
Within the cannabis industry, there are several small subsections of the market. The main categories are pure-play pot stocks, pharmaceutical pot stocks, and ancillary pot stocks. All of these have their own benefits and downsides, but most marijuana stocks fit into one of these categories. While we all know the pros and cons of pure-play pot stocks, the other areas of the cannabis industry are worth taking a closer look at. For one, pharmaceutical pot stocks can be more stable than other areas of the industry. This is because they usually have a well-defined consumer base with high amounts of production. This is not always the case, as they can also be highly speculative.
[Read More]
Due to the nature of pharmaceuticals, any time a substance is approved for use, investors begin trading more speculatively. On the other hand, we have the ancillary pot stocks to watch. These can be any company that does not fit into the other two categories. Companies in this area include money transport services, product producers, financial service pot stocks, and more. Ancillary marijuana stocks cannot be put into one single category as most companies in this sector are quite different. But, it's worth looking at them closely to see what type of value each individual marijuana stock has to offer.
A Leading MSO Pot Stock to Watch
Trulieve Cannabis Inc. (TCNNF Stock Report) is one of the leading U.S. multi-state operators. TCNNF stock has performed incredibly well so far this year and for good reason. Many believe that TCNNF stock is in one of the best positions of all marijuana stocks in the MSO industry. Unlike most other pot stocks, TCNNF stock has continued to show consistent profitability over the past year or so. The company stated that in its most recent first quarter, it was able to pull in almost $100 million in sales.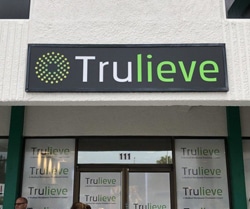 This represents a 160% or so increase in year over year sales for the company. In addition, these numbers are for the time period when Covid had begun to hit the U.S. in a big way. With that in mind, it seems as though Trulieve has its business model down quite well. The company has continued to focus on Florida in particular which has given it an advantageous position in the state. Florida has continued to illustrate its strong demand for cannabis, and still only remains a medicinally legal state. If Florida does go full rec in the future, there's no doubt that Trulieve Cannabis would be a definite pot stock to watch.
One of the Most Popular Pharmaceutical Marijuana Stocks
GW Pharmaceuticals Inc. (GWPH Stock Report) is one of the most popular pharmaceutical pot stocks to watch. In the past few months, GWPH stock has shot up by quite a bit due to one main reason. After gaining approval for its cannabis-infused drug, Epidiolex, the company received critical appeal for the usefulness of the drug. Since its release, GWPH stock has been able to benefit from the high amount of sales that the drug has brought in. In its most recent first quarter, the GWPH stock report showed that the company had sold more than $116 million worth of the drug.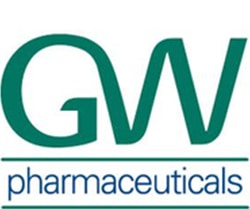 That number represents almost all of the $120 million in net sales that the company brought in during that time period. Because Epidiolex has shown itself to be so effective, many believe that sales will only continue to increase. Because of this, GW Pharmaceuticals remains one of the most popular pharmaceutical pot stocks to watch.
The post 2 Marijuana Stock to Watch An MSO And a Pharmaceutical Cannabis Company appeared first on Marijuana Stocks | Cannabis Investments and News. Roots of a Budding Industry.™.