How These Two Pot Stocks Could Make a Big Comeback
Wednesday, June 24th was a pretty dreary day for any marijuana stock investor. With the Dow sliding more than 700 points during the trading day, fears continue to rise surrounding a coronavirus comeback. But, with any big cannabis industry drop, some marijuana stocks move into value territory. This is not true for all pot stocks, but rather the ones that had value, to begin with. Investors should look for pot stocks to watch that are well-positioned to take on any challenges the cannabis industry could have ahead. This is, of course, easier said than done. But, with so many options for pot stocks to buy, the potential is almost limitless.
[Read More]
When looking for that special pot stock, investors should take into account several factors. For one, they should look at the financial statements coming out of a company. These are a huge indicator of what type of momentum we can expect in the future. And on the note of the future, investors should look for what type of plan a company has moving forward. A long term plan is one of the greatest assets a cannabis stock can have. With these two things in mind, these are two interesting marijuana stocks to watch moving forward.
A Classic Ancillary Pot Stock Pick
GrowGeneration Corp. (GRWG Stock Report) is an ancillary marijuana stock that has gotten into the industry via its movements into the hydroponic market. The company has several retail locations around the country in as many as ten states. For this reason, many believe GRWG stock is poised to continue growing into the future. In addition, the company has a thriving online business where it sells the same products. During the COVID pandemic, online businesses have been the backbone for many companies that have had to close their doors.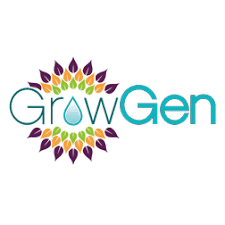 This is another reason why many believe GRWG stock has long term potential. If all that isn't enough, the company has also shown great amounts of profitability. In the recent GRWG stock report, the company posted a pre-tax income of around $5.5 million. Analysts have stated that this means around $0.31 in gains per share with a 21 times P/E ratio. Of course, the company has a lot of competitors. But, as a specialty retailer of hydroponic products, it looks like GrowGeneration may be here to stay.
A Marijuana Stock With Massive Gains in the Past Few Months
Village Farms International Inc. (VFF Stock Report) is one of the most prominent marijuana stocks for several reasons. Since March, VFF stock has bounced up by more than 175%. This is an incredible amount, and one of the highest gains in the cannabis industry during that time period. Year to date, VFF stock is still down by around 10% but that is to be expected. What is interesting is that in the most recent VFF stock report, the company posted profitability. This is the fifth consecutive quarter that it has done so which almost no cannabis stock can say for itself.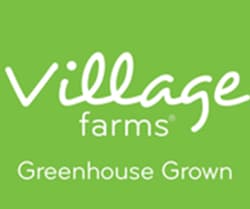 The company is waiting as many others are, on the potential of more legalization in the U.S. In addition, it owns 59% of the Canadian cannabis producer Pure Sunfarms, which has been selling dried cannabis for quite a long time. It looks as though Village Farms is in a great position to tackle the future no matter what comes at it. For this reason, many continue to believe that the company is a marijuana stock to watch.
The post If You're Bullish About Marijuana Stocks Check Out These Two Companies  appeared first on Marijuana Stocks | Cannabis Investments and News. Roots of a Budding Industry.™.