These Two Pot Stocks Could Prove to be Important For The Last Week of June
Since mid-March, investors have continued to see massive cumulative gains for most marijuana stocks. These gains have ranged from 40% on the low side to almost 200% on the high side. With so many pot stocks to watch posting solid results during this time, how can we pick which ones may continue to see gains in the near future? For one, we can look at profitability. While many cannabis stocks have failed to show profits, a few select ones have been able to be profitable. Only a few of those few have shown incredible results, and those seem to be the ones showing the most momentum.
[Read More]
While profitability is difficult for cannabis stocks to gain given the capital intensive process of growing marijuana, it is definitely an important factor. The second most important thing to look out for is what a company is doing for the future. Companies in the cannabis industry cannot afford to remain stagnant. Innovation is the way of the future and it always will be. For this reason, the marijuana stocks that are pushing the most innovation, are the ones that will hopefully see the most long term success. With these two things in mind, these are two interesting marijuana stocks to watch moving forward.
A Popular and Profitable Pot Stock to Watch
Innovative Industrial Properties Inc. (IIPR Stock Report) is one of the most popular plays in the cannabis industry. Since mid-March, IIPR stock has been able to grow quite substantially to around $95. In 2017, IIPR stock reported revenue of around $7 million. Last year, IIPR stock recorded and much as $4 million for the same category. While this type of growth is not unprecedented in the cannabis industry, is is very solid. During that time, the marijuana stock was also able to grow its assets by as many as nine times.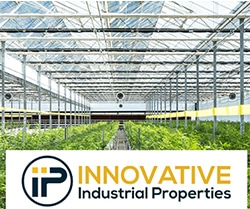 While a lot of this is due to smart acquisitions, the company has also been able to grow its business organically as well. As a REIT, it is required to pay out the majority of its earnings back to investors in the form of dividends. Right now, that dividend yield is around 4% which is quite a solid amount. For some more conservative investors, IIPR stock may just be a solid call. Because it is one of the more stable marijuana stocks, many continue to view it as a marijuana stock to watch.
Another Interesting Marijuana Stock
GrowGeneration Corp. (GWRG Stock Report) is another very interesting marijuana stock with a lot of potential. Similar to another popular pot stock, GrowGeneration works in the gardening supply area of the industry. Specifically catered to cannabis growers, GRWG stock has seen a solid increase in the past few months from increased market demand. In addition to having many physical locations around the U.S., the company also has a fervent online business. Because of its broad scope in the cannabis industry, many believe that GRWG stock has solid long term potential.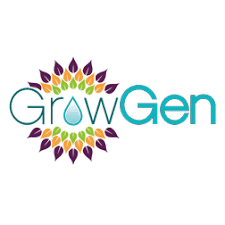 The company has stated that it is hoping to show around $7 million income for the year without the aid of EBITDA adjustments. Because of this, GRWG stock has continued to inspire confidence in investors minds. The long term hope is that as more states legalize cannabis, more individuals will want to grow their own marijuana. With hydroponics being the preferred method of growth for many, GrowGeneration looks like a very interesting marijuana stock to watch.
The post Two Marijuana Stocks To Watch At The End Of June appeared first on Marijuana Stocks | Cannabis Investments and News. Roots of a Budding Industry.™.