As the presidential election comes on the horizon, many marijuana stocks could benefit. Although not all cannabis stocks have something to do with the U.S. election, many in the cannabis industry do have a lot to gain or lose depending on the election results. Recently we saw a large number of cannabis stocks report their quarterly earnings. With many reporting earnings at higher than expected numbers, the marijuana industry looks like it is in good shape for now. But, the real long term plays for the cannabis market seem to be dependent on what happens with the presidential election this year.
Although cannabis companies have been able to get by with the current legislation, the cannabis industry is heavily dependent on new laws being put in place that help to push the industry forward. Many hope that given the choice to make cannabis an essential service during this time, the would-be president, would also see it that way. These are all hopes for now as nothing is set in stone at this point in time. But, having a president that supports the cannabis industry would undoubtedly make a huge change to the present and the future of the market overall. With that in mind, these two leading marijuana stocks to watch could just see a benefit when November rolls around.
Marijuana Stock To Watch An Unlikely Winner
Aurora Cannabis Inc. (ACB Stock Report) has shot up in the past month by over 130%. This is astounding considering many believed Aurora was at risk of being delisted from the NYSE for its continuing losses and low share price. But, in its recent financial report, the company saw its revenue grow by almost 35% to over $75 million. Although Canada has shut down all non-essential businesses, Aurora has been able to get by through offering pick up services and curbside delivery. With this, the CEO of the company stated that "we are pleased with today's announcement that Ontario retail stores with outside entrances will be allowed to reopen fully as soon as next week. Plus, the dynamic consumer environment and potential in medical cannabis may give ACB stock a sustained uptrend."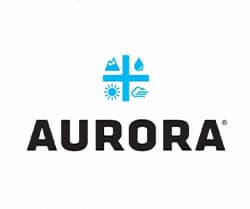 Of course, a lot of this is speculation, but the company has continued to show positive sentiment in the past few weeks. The company recently reported that it has almost CA$230 million in cash as opposed to around CA$150 million this time last year. The solid financials that Aurora has been reporting continue to illustrate just why so many believe this company is a cannabis stock to watch. And with its eyes set on the U.S. market, the election could be big for Aurora moving forward.
Another Big Gaining Marijuana Stock to Watch
Aphria Inc. (APHA Stock Report) is another one of the largest cannabis companies in the industry. The company recently reported a revenue growth number of around 96%. This number represents revenue of around CA$144 million. In addition, the company has been working to get all of its approvals to move into the European market which should give it a huge opportunity if demand there is on target. In its last quarter, Aphria reported that it has raised as much as CA$100 million through various instruments, which brought its holdings up to around CA$500 million.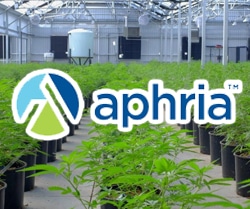 The company has also managed to slow down on its spending spree, making investors more comfortable with how the company is managing its money. Of course, it will need to continue to see wholesale cannabis demand shoot up in order to keep seeing growth. But, with large prospects on both its home front and abroad, Aphria continues to be a marijuana stock to watch.
The post These Marijuana Stocks Could See a Boost From The Presidential Election appeared first on Marijuana Stocks | Cannabis Investments and News. Roots of a Budding Industry.™.