In the current state of the cannabis industry, cash is king. And while cash is always important, the coronavirus has illustrated that marijuana stocks need to have a large amount of standing cash to weather the volatility of the coming weeks. For those who are searching for a marijuana stock to watch, finding the ones with the largest bank accounts may be a great place to start. Although this in no way guarantees success, it does help to show that a cannabis stock could sustain itself for much longer than others. While this is a very important variable, investors should also consider a cannabis stock's balance sheet. Free cash may be a nice safety net, but a company also should have a high degree of profitability and solid future plans.
[Read More]
With these two factors, a marijuana stock is much more likely to survive the coronavirus than without. It goes without saying that the marijuana stocks with the largest cash on hand, tend to also be the largest marijuana stocks in the industry by market cap. Again, size does not mean that a pot stock is immune to volatility. Rather, it does give some comfortability as to what the future may look like for a given company. These two marijuana stocks have been working to get their balance sheets together, to help build a case as to why they are marijuana stocks to watch.
The Big Canadian Marijuana Stock
Cronos Group Inc. (CRON Stock Report) is a very familiar name in the cannabis industry. The reason that the company has so much free cash is due to a large capital infusion by Altria (MO Stock Report) a few years ago. The latter decided to take out a CA$2.4 billion stake in the company which came out to around 45% ownership. Although Cronos Group has disappointed on many of its earnings reports, the company still shows itself as having one of the largest bank balances in the industry. In addition, this partnership has helped to give Cronos the capital to embark on several other endeavors.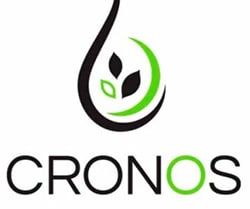 This includes launching a large presence in the U.S. for its own CBD brand. The company y stated recently that the brand "PEACE+ will sell hemp-derived CBD tincture products through a test market of approximately 1,000 retail stores in the U.S. The company intends to utilize Altria Group, Inc.'s sales and distribution network to access the U.S. convenience store retail channel in order to gain consumer insights prior to expanding distribution more broadly." With this in mind, Cronos Group remains an extremely prominent marijuana stock to watch.
A Big Name Marijuana Stock To Watch
Canopy Growth Corp. (CGC Stock Report) is without a doubt, the largest marijuana stock in the industry. The company recently reported that it has as much as CA$1.6 billion in cash on hand. This is the largest amount of any marijuana stock in the industry by quite a stretch. But, we can't forget how Canopy got there. Back in 2018, beverage conglomerate Constellation Brands (STZ Stock Report) invested around CA$5 billion into the company, pulling in an almost 40% stake in Canopy. In its most recent quarter, the company produced some very solid results which has helped to bring it into the spotlight once more.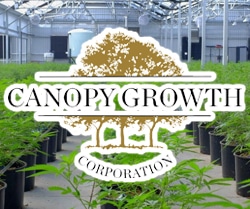 The company managed to cut its net losses by more than two thirds to around CA$124 million. CEO David Klein recently stated that "we have a leading market share in the recreational market in Canada and a strong position in the medical market in both Canada and abroad." In addition, the company is still working to put out derivative products which should help to increase its bottom line quite substantially. With this in mind, Canopy Growth continues to be a leading pot stock to watch.
The post How Will These 2 Marijuana Stocks Use There Free Flowing Cash? appeared first on Marijuana Stocks | Cannabis Investments and News. Roots of a Budding Industry.™.