Finding a cheap marijuana stock can be quite easy in an industry as volatile as the cannabis industry is. Although cheap does not always equal value, there are some unique cases where cheaper marijuana stocks, maybe value buys. Because of this, they are definitely considered to be marijuana stocks to watch. But, that alone is not enough, to qualify a list of pot stocks. Investors should make sure that they are doing everything in their power to research a given company before investing. With this in mind, it can be much easier to find value where others cannot. One of the interesting things about the cannabis industry is that despite short term volatility, reports show that the industry could be worth as much as $70 billion within five to ten years.
[Read More]
Given our current growth rate, this seems to be more than plausible. But, the majority of that growth has yet to happen despite a very steep curve that we have seen already. With that growth occurring in the next few years, some pot stocks may be better suited for the long term investment rather than in the short term. These companies have a large amount of forward-thinking that they have done to ensure that they will remain competitive in the near and distant future. Because of this, these are two pot stocks to watch for the near future.
A Pharmaceutical Pot Stock Play
GW Pharmaceuticals Inc. (NASDAQ:GWPH) is one of the leading pharmaceutical-based marijuana stocks. The company made headlines a few years ago after having the first cannabis-based pharmaceutical to be approved by the FDA in the U.S. The drug known as Epidiolex has been hailed as being a miracle substance for those who need it. And if that wasn't enough, GW has made quite a solid profit from the drug as well.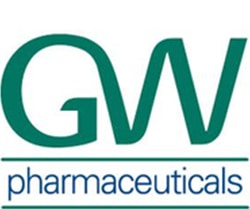 The company is oftentimes considered to be a safer bet as far as pot stocks are concerned given its medicinal status. The majority of major pot stocks operate in the recreational industry which can have a lot more volatility, and be less accepted by the general public. But, medicinal cannabis is very well thought of around the world and not just in North America. the company has been bale to generate sales north of $310 million for its 2019 year which is quite substantial. Because of these reasons, the company continues to be a marijuana stock to watch.
A Major Canadian Marijuana Grower in Focus
OrganiGram Holdings Inc. (NASDAQ:OGI) is one of the most hotly talked about marijuana stocks in the industry. The company has been working to up its efficiency to produce very large quantities of cannabis. With demand shooting up in the past two months likely due to the coronavirus, it makes sense why so many leading marijuana companies would be working to up the amount of production they have. But, OrganiGram has also been focusing on raising funds to help accomplish future goals.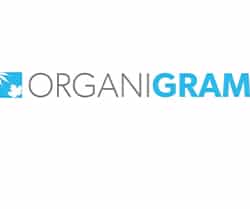 In a share sale held recently, the company was able to raise almost $35 million. With this, it should be able to move forward with building out more facilities and upping production to new heights. With its second-quarter revenue coming in at CA$23 million, the company has had to work extra hard to try and meet expectations. With those expectations still not fully being met, it could be the time to take a look at OrganiGram before it potentially grows in the next few years.
The post These Marijuana Stocks To Watch Are At Low Prices appeared first on Marijuana Stocks | Cannabis Investments and News. Roots of a Budding Industry.™.