Value is a tough thing to come by in the cannabis industry. The coronavirus has helped to shed more than 40% of the value of the top cannabis stocks in the industry. But in this time of great fluctuations, we have seen some very valuable pot stocks, come down to dirt cheap prices. Of course, it is worth mentioning that now is a very difficult time to even consider investing. So much of the industry is up in the air in terms of what will happen in the next few months or even the next week. Because of this, less seasoned investors may want to take a backseat to the market for now.
[Read More]
With certain marijuana stocks, there are some key things to watch out for. Right now, we are seeing the largest pot stocks in the industry be hit the most by market volatility. The pure-play pot stocks have also seen some trouble outside of coronavirus related fluctuations. Sone of the issues that they have gone through includes high demand and not enough supply, the increasing black market, and extremely high taxes. These issues are segmented to separate markets across North America, but they're all worth taking into consideration when looking for a pot stock to watch.
Because of the high volatility at the top, now may be the time to look for alternative pot stocks that may not have as much exposure to the greater market volatility. This includes MSOs and extraction service providers. These companies are in no way immune to the fluctuations of the market, but they do have a greater chance of success in the near future.
An MSO With a Specific Target Market
Trulieve Cannabis (TCNNF Stock Report) is one of the largest MSOs in the country. But, the company has not been popularized simply due to its size. Rather, it's business model is what makes it so interesting. The company has chosen to stake its claim in its home state of Florida, rather than expanding as quickly as it can. Because of this, it has easily become the largest dispensary operator in Florida, and one of the largest in the nation. In addition to this, the company is vertically integrated which means it has the highest chance of profitability compared to other business models.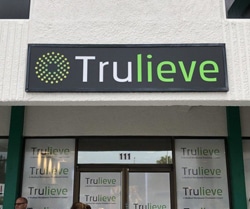 Right now, it owns and operates 43 dispensaries just in the state of Florida. It also owns dispensaries in Connecticut, Massachusetts, and California. It's broad scope also has helped it to grow in the past year or so, in addition to its targeting of the Floridian cannabis market. In order to grow, the company needs to see the continued commitment from lawmakers in its home state to move toward widespread cannabis legalization. If that were to occur, there's no telling how far Trulieve could go.
A Pharmaceutical Pot Stock Play
GW Pharmaceuticals (GWPH Stock Report) is another cannabis stock working to up its game in the U.S. Although the company is not a traditional pot stock in any sense of the word, it has made quite a name for itself in the marijuana market. It claims to fame is a drug known as Epidiolex, which has been hailed as being a miracle drug for those with rare seizure disorders. In terms of its business model, the company has continued to show strong forward momentum.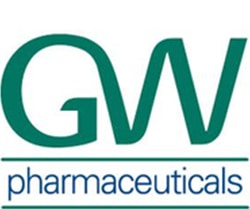 This, however, is coupled with two-quarters of slow profit growth. But, the company has been putting a lot of its free-flowing cash toward the research and development of new and life-saving drugs using cannabis compounds. Because of this, it remains one of the most interesting alternative pot stocks in the industry. In order to stay competitive, GW Pharmaceuticals needs to continue innovating and flooding the market with groundbreaking innovations in the Pharma industry.
The post These Diverse Pot Stocks May Have Some Underlying Value  appeared first on Marijuana Stocks | Cannabis Investments and News. Roots of a Budding Industry.™.