While many marijuana stock investors tend to focus on the large market cap companies, there is a lot of potential at the lower levels too. These smaller companies could see the effect of the massive industry growth rates throughout the next few years. Currently, a lot of focus in the small and mid-cap range is on the ancillary market and not on smaller growers. This means that some small-cap pot stocks have remained under the radar for quite some time. These companies operate in niche markets within the growth area of the industry.
[Read More]
Because of their size, they are not always constrained by the large bureaucracies that exist at the top. In addition, many growers on this end of the size spectrum, are able to focus on producing the highest grade product. Because of this, they have been able to carve out a niche in a market otherwise dominated by the largest cannabis growers by production volume. In the current state of the market, a lot of cannabis companies are highly overvalued. But, with a large amount of overvalued companies comes a small amount of businesses that are undervalued. So with the cannabis industry projected to see large levels of growth in the next five to ten years, these two small-cap growers could get their fair share of it.
The New Pot Stock on the Block
Village Farms International (VFF Stock Report) is considered to be one of the smaller cannabis growers in the industry. It began its life as a producer of vegetables, and with that expertise, it decided that cannabis would be more profitable. Around three years ago, the company entered into a partnership with Emerald Health Therapeutics to begin creating high volume, high-quality cannabis. The joint venture, known as Pure Sunfarms has seen quite a solid amount of success in terms of its production capacity. But, Village Farms has been a victim of the overall market volatility that we have seen in the past six months.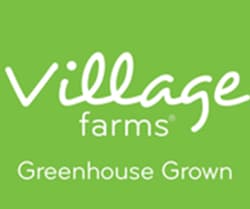 The company has shed around 70% of its value in that time period to right around the $4 mark. But, with efficiency at its core, the company could be considered to be a value pot stock due to its low price. Additionally, for the majority of 2019, the company actually managed to be profitable which is not something many cannabis businesses can say. Because of this, Village Farms is worth taking a look at, but its success could be a good distance away.
A Vertically Integrated Small-Cap Marijuana Stock
Planet 13 Holdings (PLNHF Stock Report) is a very interesting small-cap pot stock. The company operates several large retail locations which are all supplied by its own in house growth facilities. Because of this, it is operating with very solid margins. Planet 13 is based out of Nevada, which is one of the fastest-growing cannabis markets in the country. The company famously opened a dispensary known as the Planet 13 SuperStore which spans as much as 112,000 square feet.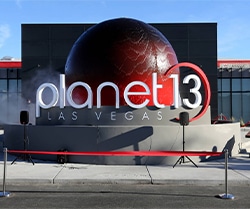 The sprawling location holds within it everything from a coffee shop to a cannabis testing facility. In the time that it has been open, it has been able to double its visitor count with those customers paying an average of $12 per visit. The company has plans to grow into the California market which could be a home run if it implements its business strategy successfully. Growth takes time, so Planet 13 Holdings continues to be a long term pot stock to watch.
The post 2 Small-Cap Marijuana Stock To Buy Or Sell This Month  appeared first on Marijuana Stocks | Cannabis Investments and News. Roots of a Budding Industry.™.