It's important as an investor to take notice of how marijuana stocks have changed in the past year. In that time, laws have shifted right alongside market demand. Well, pot stocks may not have had the best time during that period, the future remains bright for the cannabis industry as a whole. In the U.S., 8 states have gone fully recreationally with 28 more states selling cannabis medicinally. This has helped to change the opinion of the public regarding cannabis. With the exception of the past six months, pot stocks have done relatively well considering how long the market has been around.
[Read More]
Currently, a lot of the focus for pot stock investing tends to be on the top companies in the industry. For those who watch pot stocks, seeing the same companies can at times get tiring. But, have no fear because when it comes to investing in cannabis stocks, there is more than one option. These companies span over various areas of the industry including pure-play pot stocks, ancillary companies, and alternative cannabis buys.
With many options, why do so many investors tend to focus on the same companies? Well, the short answer is that these few pot stocks are the most forward-facing. Low hanging fruit if you will. But, where there is a will there is a way. And that will shows itself in the form of dedication to finding value where value can be found.
A Cannabis Royalty Business Turned Cultivator
Auxly Cannabis Group (CBWTF Stock Report) began its life as a royalty company, providing those who wish to grow cannabis with the money to do so. In exchange, Auxly would receive a portion of the harvest at a much lower price than it would normally have access to. This proved to be quite a good deal for the company as it maintained profitability for quite some time. But, as the market evolved, so did Auxly.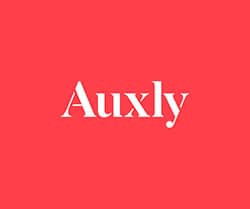 The company now works in the cultivation area of the industry as well as still staying true to its original business practices. Currently, Auxly has stated that it plans to produce as much as 170,000 kilograms of cannabis by the time 2020 is over. As an alternative pot stock, the company is able to avoid the high volatility that usually strikes the top of the market. But, the company is a penny stock which means that it is subject to high price swings. So investors should keep this in mind before making any final decisions.
A Pot Stock With Hidden Value
Aleafia Health (ALEAF Stock Report) (ALEF) is another penny pot stock to watch. The company currently trades at around $0.40 per share which is higher than many of its competitors. Aleafia states that it is a vertically integrated cannabis company that works in both cannabis production as well as the health and wellness side of the industry. Currently, Aleafia owns and operates three large cannabis production facilities which it uses to produce all of its finished cannabis products.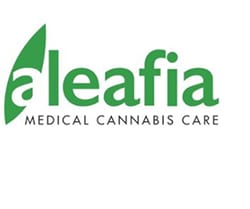 As a Canadian pot stock, Aleafia has a broad reach to one of the fastest-growing marijuana markets in the world. What makes Aleafia interesting is that it has as many as 50,000 patients listed in its database in Canada. This gives it the title of having the largest consumer based in the medicinal cannabis market in Canada. Again, as a penny pot stock, the company is subject to high rates of volatility. But, investors looking at these types of pot stocks usually know what research to do in order to avoid rampant price swings.
The two pot stocks mentioned above are only a few of a handful of interesting cannabis stocks to watch. With many options in the industry, investing in cannabis should be done with proper due diligence and caution to minimize risk and maximize gains. So, as February comes and goes, the cannabis market looks like it may start to climb once again.
The post Will These Marijuana Stocks End The Month Strong appeared first on Marijuana Stocks | Cannabis Investments and News. Roots of a Budding Industry.™.