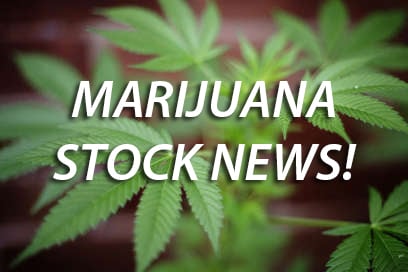 Aurora Cannabis Provides Update on Global Operations and Growth Initiatives
 Aurora Cannabis Inc. (the "Company" or "Aurora") (NYSE | TSX: ACB), the Canadian company defining the future of cannabis worldwide, today provided a corporate update on its global operations, business units, and portfolio of strategic investments. As a global leader in cannabis revenues, cannabis production, research, innovation, and international market development, the Company will provide regular, quarterly updates to its stakeholders in an effort to demonstrate continued transparency and disclosure. The Company also launched today, Aurora Insider, an investor focused blog which will provide regular updates and insight into the operations at Aurora.
"Aurora takes its leadership position in the global cannabis industry seriously, and is committed to being open and transparent with all of our stakeholders," said Terry Booth, CEO of Aurora. "The Aurora team is working to advance several major strategic initiatives in Canada, the United States and abroad aimed at further strengthening Aurora's global position. We are laser-focused on delivering on our business plan and prudently managing our investors' capital."
Update on Facilities in Construction:
As Aurora executes on its strategy of leading scalable, purpose-built cultivation, it continues to prudently manage capital allocation decisions driven by global forecasts for demand. Many of the Company's significant construction projects are nearing completion of major milestones with significant capital investments concluded.
Aurora Sun and Aurora Nordic 2 Construction Update
Aurora continues to progress construction of its 1.6 million square foot facility, Aurora Sun, located in Medicine Hat, Alberta, and its 1 million square foot facility, Nordic Sky, strategically located in Odense, Denmark. The new purpose-built, "Sky Class" facilities Aurora are constructing will have full control over all anticipated environmental and harvest conditions, resulting in the production of consistently high yielding, high-quality cannabis at low-cost.
Mr. Booth added, "Aurora Sun in Medicine Hat and Aurora Nordic in Denmark represent the next evolution of our "Sky Class" cultivation philosophy and construction of these projects is proceeding well. Aurora Sun is nearing completion with the majority of capital investment now behind us, while at Aurora Nordic the primary outdoor construction, including the enclosure of the facility, nears completion. Our design philosophy allows for flexibility in licensing and commissioning in-line with the long-term growth in global demand for medical cannabis."
View Source On: www.prnewswire.com
https://www.prnewswire.com/news-releases/aurora-cannabis-provides-update-on-global-operations-and-growth-initiatives-300930448.html
The post  Aurora Cannabis Inc. (ACB) Provides Update on Global Operations and Growth Initiatives appeared first on Marijuana Stocks | Cannabis Investments and News. Roots of a Budding Industry.™.