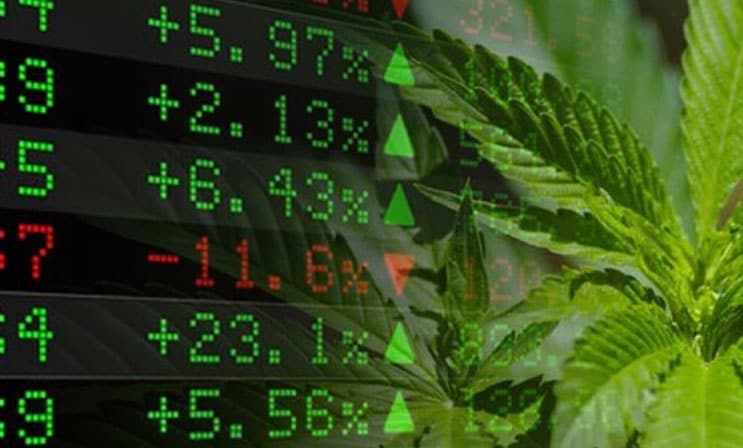 In addition to the growth of the marijuana stock market the legal hemp market in the U.S. has grown substantially. CV Sciences has been at the forefront of this legal market for quite some time. It seems as though the growth of the legal hemp market is so high, that companies like CV Sciences are able to see bullish returns were other alternative markets may not.
One of the main focuses of CV Sciences has been in the health side of the CBD market. This includes everything from CBD infused medicines to hemp-derived wellness products. The company stated that they have seen a massive amount of growth registering at $14.9 million in sales during their first quarter of this year. As one of the leading marijuana stocks working in the hemp market, this seems to be quite a good sign.
Where CV Sciences Can Go Next
The company has stated that its entrance into the hemp-derived CBD market is one of their largest opportunities. Because of the recent passing of the Farm Bill in the U.S., the company has seen growth upwards of 85% for the year. Analysts have stated that this is merely just the beginning of the growth that the company can see in the pot stock space.
CV Sciences also announced that they have tended into a large agreement with the popular drugstore chain Kroger. The agreement states that the former will supply Kroger with various products from their inventory, which will then be shipped to as many as 4,600 shops around the U.S.
Hemp Growth Continues to Reach Sky High
The upside potential for hemp in the marijuana stock market is projected to grow exponentially in the next few years. Cowen, a popular research firm has stated that the market could see a value north of $16 billion in only 2-3 years from now.
With CBD based medicines going for FDA approval later in the year, it seems as though CV Sciences is poised to continue advancing into the near future. As they continue to dominate CBD throughout the cannabis stock market, CV Sciences remains one of the more intriguing pot stocks to watch into the near future.
The post Is This Marijuana Stock the Next Big Opportunity? appeared first on Marijuana Stocks | Cannabis Investments and News. Roots of a Budding Industry.™.