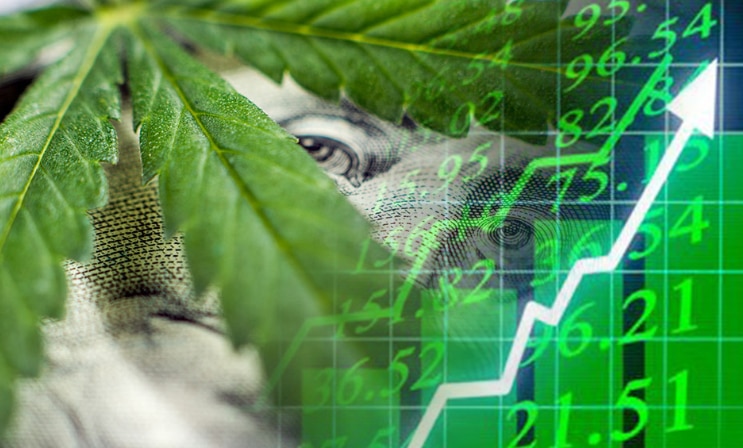 It's time to get things kicked off early! Click the link below to read today's morning update. Looking For A FULL LIST Of Marijuana Stocks? Check out our full, updated list of today's top cannabis companies: CLICK HERE. 
One Of The Hottest Marijuana Stocks To Watch This Summer
Summer here! Historically, for the last several years, the entire cannabis market has pulled in during the summer months before eventually rallying back into the fall and winter seasons. This price action has created enormous opportunities for investors over the years. And now we believe this year one previous featured company needs to be at the top of your list.
---
Marijuana Stocks Continue to Climb at the Beginning of June
Marijuana stocks have remained quite substantial in terms of value over the course of the past several months. In that time, we have seen companies move toward reaching their future goals, all while adhering to the strict guidelines that the industry provides.  All in all, marijuana looks like they could continue to present some opportunistic results for the near future.
---
AgraFlora Organics International Inc.(AGRA) (PUFXF) Closes Acquisition of Organic Flower's Downstream and Product Formulation Asset Portfolio
AgraFlora Organics International Inc. (CSE: AGRA) (PU31.F) (OTCPK: PUFXF), a growth-oriented and diversified international cannabis company, is pleased to announce it has completed a transaction relating to the acquisition of downstream and product formulation portfolio from Organic Flower Investments Group Inc. Pursuant to the terms of an executed Asset Purchase and Sale Agreement, this transaction reunites 70 percent of AgraFlora's joint venture entity, Propagation Services Canada's 2,200,000 square foot Delta Greenhouse Complex under a consolidated corporate umbrella.
---
Disclaimer: Pursuant to an agreement between an affiliate of MAPH Enterprises, LLC (owners of MarijuanaStocks.com), Midam Ventures LLC and Agraflora Organics International Inc. (CSE: AGRA) (OTC: PUFXF), Midam is being paid $25,000 per month by Agraflora Organics International Inc. (CSE: AGRA) (OTC: PUFXF) for 6 months during a period of coverage from May 6, 2019 to November 6, 2019. We may buy or sell additional shares of (CSE: AGRA) (OTC: PUFXF) in the open market at any time, including before, during or after the Website and Information, to provide public dissemination of favorable Information about Agraflora Organics International Inc. (CSE: AGRA) (OTC: PUFXF). Click Here For Full Disclaimer
The post Marijuana Stocks News & Articles – June 7, 2019 appeared first on Marijuana Stocks | Cannabis Investments and News. Roots of a Budding Industry.™.