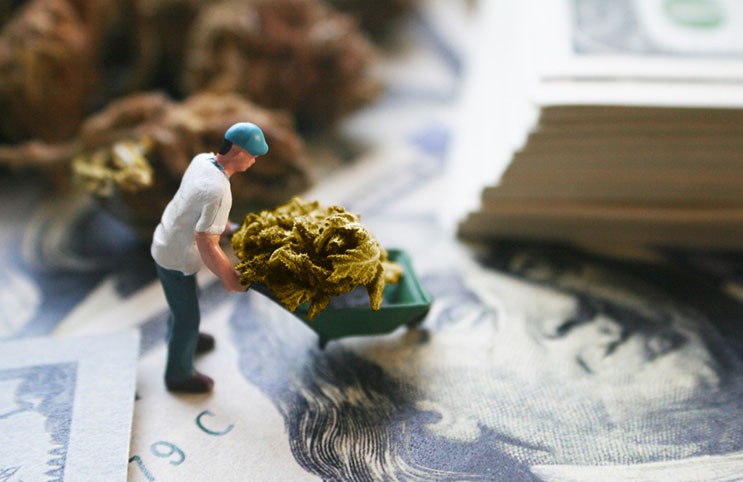 The marijuana industry has been known to be fueled by innovation and new products that are sent into the market. In the past year or so, we have seen companies skyrocket in terms of valuations, due in part to the amount of cannabis that they can grow, but alternatively due to the amount of innovation that they are putting forward for the future of the industry. Many companies have taken on massive projects as they see future projections for cannabis reaching into the many billions. All of this has led to one of the friendliest investor spaces that we have seen in the modern day.
Nabis Holdings (INNPF/NAB) is one of the leading Canadian investment issuers working out of the marijuana market to date. While they do operate out of the Canadian sector, the company has made big moves to delve deep into the U.S. cannabis market as well. For some background, the two co-founders of Nabis Holdings previously led the company MPX Bioceutical to completing the largest takeover in the U.S. cannabis space to date. With their main focus on increasing shareholder value and investing in the vertically integrated side of the industry, the company has been making large waves throughout the whole of the industry.
Recently, Nabis Holdings announced that they have signed to acquire 49% of Cannova Medical. Cannova, which is a company based out of Israel, has been working on the development of alternative cannabis solutions by utilizing the various compounds whiten the cannabis plant.
Shay Shnet, CEO of Nabis Holdings stated that "Cannova's line of sublingual strips disrupts traditional thinking on consumption. Their team has developed an innovative solution that largely appeals to consumers looking for convenience compared to current forms of consumption such as smoking, evaporation, and ingestion of oil."
He went on to state that "While we remain focused on our strategic plan for rapid expansion into limited-license states, we also pay close attention to companies that have the potential to disrupt the legal cannabis space. Cannova's patent-protected solution allows the user to get a customized, personal combination of THC, CBD, and other active ingredients that meet their personal, unique requirements in real time, and thus changing the way Cannabis is consumed."
GW Pharmaceuticals (NASDAQ:GWPH) is a company that has been working to take over the biotech cannabis market. Last month, they saw their shares rise by around 4%, which may not seem like much, but it could be indicative of the future. The company has been working on the development of various cannabis-infused drugs such as Epidiolex, which uses CBD to treat its patients.
The drug mentioned above was notably the first cannabis-infused drug to receive approval from the FDA within the U.S. With these headlines, the company has continued on their goal to produce some of the most groundbreaking drugs utilizing cannabis, on the market. Investors should continue to keep a close eye on GW Pharmaceuticals as they move throughout the coming future of the industry.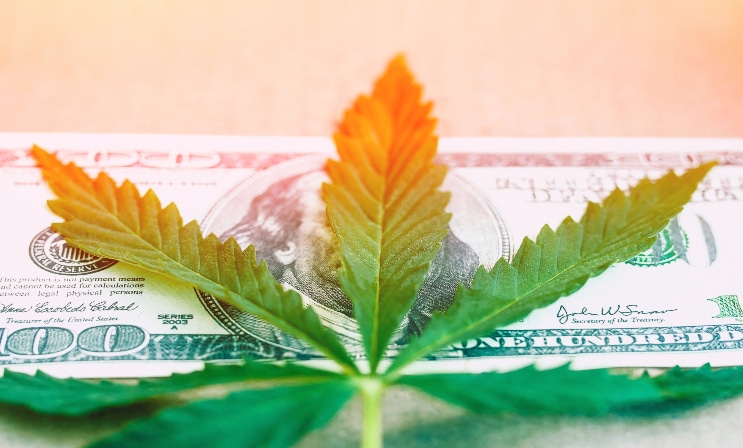 Pursuant to an agreement between an affiliate of MAPH Enterprises, LLC (owners of MarijuanaStocks.com), Midam Ventures LLC and Innovative Properties Inc dba Nabis Holdings, Midam has been paid $500,000 from Innovative Properties Inc dba Nabis Holdings for a period from 4/10/2019 to 7/25/2019. Midam has been compensated an additional $400,000 and 200,000 common restricted shares of Nabis Holdings to extend coverage an additional 6 months ending 1/25/2020. We may buy or sell additional shares of Innovative Properties Inc dba Nabis Holdings in the open market at any time, including before, during or after the Website and Information, to provide public dissemination of favorable Information about Innovative Properties Inc dba Nabis Holdings
The post These Marijuana Stocks Are Taking on Big Projects for the Future appeared first on Marijuana Stocks | Cannabis Investments and News. Roots of a Budding Industry.™.