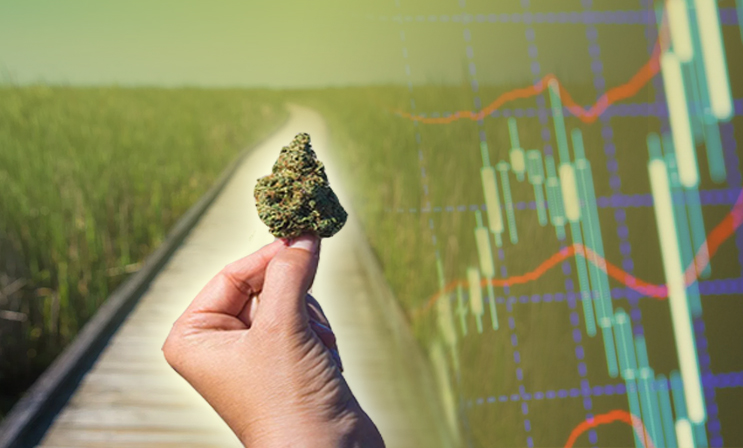 We've got two days left this month so let's finish strong. The markets are more upbeat this morning which could open the door for early momentum. With that, we've got breaking news and articles to get you ready to make it a #ProfitableThursday
Marijuana Stocks Remain Top Notch Amongst Investors
The marijuana stock market has remained quite interesting for some time now. With so many different factors aiding in what happens throughout the market, it seems as though at times it can be difficult to keep up with where the industry is headed. So many companies in the industry have been competing for space at the top, but only a few have shown that they have what it takes to make it there…
---
Marijuana Stocks Continue to Show Bullish Trends Into the Beginning of Summer
The marijuana stock market has remained quite bullish for some time now. In the past year alone, there have been some dramatic shifts to the industry, allowing companies to continue moving toward their high future goals. With so much going on, it can at times be confusing to keep up with the ever-shifting marketplace. There are, however, some companies that have continued to illustrate just how important they are to the functionality of the space, as well as how much potential they have for investors. All in all, there are a lot of options when it comes to investing in marijuana, but the most important thing to note is to always do the proper research.
---
A Bullish Case For US Marijuana Stocks: One Stands Out
Over the past few years, the number of companies operating in this market has grown by leaps and bounds. Producers are focused on expanding their customer base by offering a wide portfolio of products and through geographical expansion.
---
AgraFlora Organics International Inc. (PUFXF) Applies for Industrial Hemp License to Pursue Proprietary CBD Cultivar Development
AgraFlora Organics International Inc. ("AgraFlora" or the "Company") (CSE: AGRA) (PU31.F) (OTCPK: PUFXF), a growth oriented and diversified international cannabis company, is pleased to announce the Company has applied for licensing with Health Canada under the Industrial Hemp Regulations of the Cannabis Act. The Company anticipates that license approval could be granted in the third quarter of 2019, which will subsequently equip AgraFlora with the ability to seed, cultivate and harvest industrial hemp at its flagship 2.2 million square foot Delta, BC facility.
---
Disclaimer: Pursuant to an agreement between an affiliate of MAPH Enterprises, LLC (owners of MarijuanaStocks.com), Midam Ventures LLC and Agraflora Organics International Inc. (CSE: AGRA) (OTC: PUFXF), Midam is being paid $25,000 per month by Agraflora Organics International Inc. (CSE: AGRA) (OTC: PUFXF) for 6 months during a period of coverage from May 6, 2019 to November 6, 2019. We may buy or sell additional shares of (CSE: AGRA) (OTC: PUFXF) in the open market at any time, including before, during or after the Website and Information, to provide public dissemination of favorable Information about Agraflora Organics International Inc. (CSE: AGRA) (OTC: PUFXF). Click Here For Full Disclaimer.
The post Marijuana Stocks Thursday Morning Update – May 30, 2019 appeared first on Marijuana Stocks | Cannabis Investments and News. Roots of a Budding Industry.™.