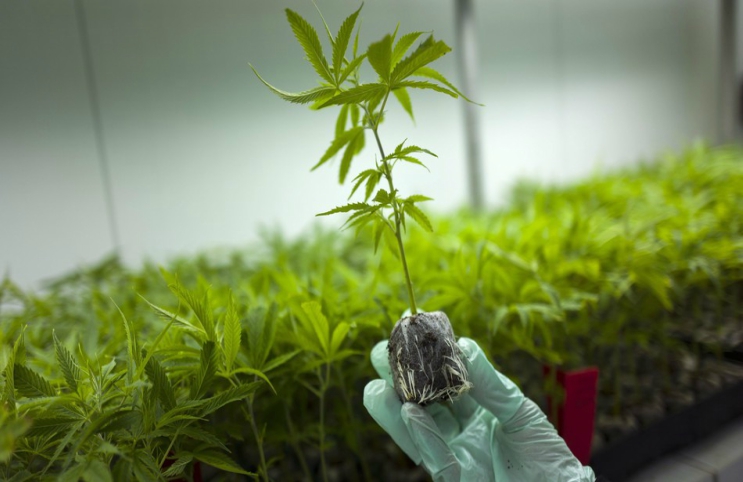 The marijuana stock market can be quite stressful to participate in if one does not fully know the ins and outs of the market. Because of this, there are several key things to note before investing. With the way that the new marijuana market is laid out, it seems as though only a few companies are receiving the spotlight when there are a lot to consider. The cannabis industry spans across several submarkets such as those that produce services for the industry, or ones that make alternative products to be sold on the open market. Whatever the company, it is most important to always do the proper research.
TransCanna Holdings Inc. (TCAN)(TCAN.CN) is a company based out of Canada that has been working as part of the service side of the market. The company operates by doing everything from integrated branding and transportation to distribution services. Because of their wide scope, they are able to have hands in a large portion of the most profitable side of the market. With this, they also have a large amount of potential for future growth given the size of the Canadian marijuana space.
Recently, the company announced that they have applied for permanent manufacturing, distribution and transportation licenses in the city of Adelanto, CA. Their choice to work out of the Californian space is by no means a coincidence as California represents the largest marijuana market in the world.
Jim Pakulis, CEO of TransCanna stated that "Our immediate focus is to be able to have our city and state licenses in place in Adelanto as soon as possible. Subsequent to the GoodFellas acquisition we will be able to prepare and package the Daily Cannabis Brand pre-rolls at the facility and then deliver the products to the dispensaries without the need to bring in a third party." The company has also been working to become a partner in several other marijuana focused brands, which they have done through strategic partnerships. TransCanna has stated that they will continue to provide updates on their newest 196,000 square foot facility as they move throughout its future. All in all, TransCanna Holdings continues to present investors with a new and enlightened sense of opportunity in the market.
Cronos Group (NASDAQ:CRON) is considered to be one of the largest companies in the whole of the marijuana market. The company operates as a producer and as a conglomerate for marijuana and marijuana-related products. Recently, they received a sizable $1.8 billion investment from the tobacco producer Altria (NYSE:MO). This infusion of capital is quite large and has allowed them to move deeper into their goals for the future.
Investors have stated that they may not be the biggest fan of the look that Cronos Group has received by being invested in by a big tobacco company, but it does look as though they are taking a hands-off approach. Cronos Group continues to set the example for how high marijuana stocks can fly in the modern day.
Pursuant to an agreement between an affiliate of MAPH Enterprises, LLC (owners of MarijuanaStocks.com), Midam Ventures LLC and TransCanna (TCAN.CN), Midam is being paid $33,000 per month for 3 months byTransCanna (TCAN.CN) for a period from February 14, 2019 to May 14, 2019. We may buy or sell additional shares of (TCAN.CN) in the open market at any time, including before, during or after the Website and Information, to provide public dissemination of favorable Information about TransCanna (TCAN.CN)
The post What Companies are We Looking At in the Marijuana Stock Market appeared first on Marijuana Stocks | Cannabis Investments and News. Roots of a Budding Industry.™.