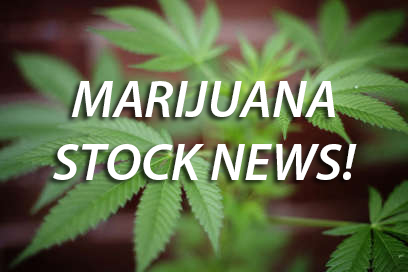 Grow Capital Inc Appoints Trevor Hall Chief Financial Officer
Grow Capital's (GRWC) CEO and board members entered into an agreement to appoint Trevor Hall to serve as Chief Financial Officer ("CFO") of the Company effective now through December 31, 2019.
Mr. Hall will succeed Wayne Zallen, the Company's current CFO, who welcomes Hall into the position and who will remain with the Company as Chairman of the Company's Board of Directors.
Mr. Hall, 41, has served as the Managing Partner of Hall & Associates since 2007, has been a Certified Public Accountant since 2003, and a Certified Fraud Examiner since 2010. Mr. Hall holds a degree in Accounting from the University of Nevada, Las Vegas and specializes in, among other areas of accounting, GAAP based financial reporting for small and medium size business as well as internal fraud detection and controls implementation.
Hall is excited about being part of the leadership team at Grow Capital. "With a re-branding and re-location of our headquarters underway, these are exciting times at GRWC and I'm honored to be a part of the team," said Hall.
Hall has over seventeen years of experience in accounting, specializing in business financial statements, and long-term personal and corporate tax strategies.
Hall received a Bachelor's of Accounting from the University of Nevada Las Vegasin 2001, and he was certified as a Public Accountant in 2003 and as a Fraud Examiner in 2010.
CEO Jonathan Bonnette noted a theme in our progress this year, "Appointing Trevor Hall is part of our strategy to retain the best to help pave way for the future. He will be a significant asset as we look towards acquiring companies and truly becoming the new Grow Capital."
Bonnette and the board are committed to keeping shareholders informed. Please check our website often for updated information.
About Grow Capital Inc: Grow Capital Inc is a publicly traded company listed under the symbol GRWC.  Formally Grow Condos, we own and manage a 15,000-square foot safe turn-key warehouse in Eagle Point, Oregon where growers lease space, the Smoke On The Water 420 friendly campground located in Lake Selmac, Oregon, and a property in Eugene, Oregon and are expanding into providing the best professional technology and financial services support for growers and beyond.
Forward Looking Statements Disclaimer: This release may contain statements that constitute forward-looking statements within the meaning of Section 27A of the Securities Act of 1933, as amended, and Section 21E of the Securities Exchange Act of 1934, as amended. Investors are cautioned that any such forward-looking statements are not guarantees of future performance and involve risks and uncertainties, many of which are beyond Grow Capital Investments ability to control, and that actual results may differ materially from those projected in the forward-looking statements as a result of various factors. More information about the potential factors that could affect the business and financial results is and will be included in Grow Capital Inc filings with the OTC Markets, Securities and Exchange Commission and/or the company's website.
The post Grow Capital Inc (GRWC) Appoints Trevor Hall Chief Financial Officer appeared first on Marijuana Stocks | Cannabis Investments and News. Roots of a Budding Industry.™.