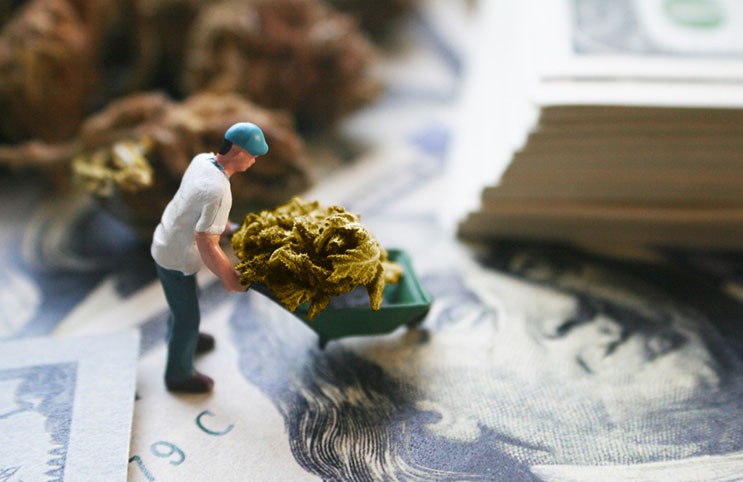 While many see the marijuana industry as a place to invest in the growers of the substance, a new wave of companies that are investing in businesses across the market are showing a large amount of potential for future gains.
These companies are working to help with all of the back end issues that come with running a cannabis business, which can mean a brighter future for all. Of course, these companies can be quite risky which makes some avoid them, but for the more volatile investors, it may be the right move.
Nabis Holdings (INNPF/NAB) is one of the primary investment firms for the cannabis industry. The company recently signed into a binding Letter of Intent for a property located in Bangor Michigan. The property has various approvals for as many as ten cultivation licenses as well as one processing license.
The choice to invest in this strategic location will help to bring Nabis' total amount to as much as eight licensed facilities in Michigan alone. The goal for this one location is to be able to push out as much as 22,000 pounds per year when operating at peak capacity which is quite substantial considering their other projects as well.
For those who don't know Nabis Holdings, they state that they are a Canadian investment issuer that works by putting their money into high quality, high cash flowing assets across more than just the cannabis market. For an added reassurance of safety, the company's two co-founders were the heads of MPX Bioceutical which completed one of the largest takeovers to date throughout the whole of the U.S. Cannabis market.
The company has stated that their main goal is growth through a vertical business model that should allow them to continue investing in companies across the marijuana industry. The vertical business model in the cannabis industry, which is widely known as seed-to-sale, is something that has been shown to give high margins as well as a large amount of control on the product that they are producing. Both of these factors should help the company on their way to finding success in the near future.
Innovative Industrial Properties (NYSE:IIPR) is considered to be one of the larger companies in the cannabis investment market. IIPR has shown that they may have a large amount of upside potential due to their investments, but some have shown a bit of skepticism with the past weeks performance. Aside from this, Innovative Industrial Properties has put forth a large bullish run which has caught the attention of a large amount of investors, but of course they will take time to see even more growth.
The company operates as an REIT or Real Estate Investment Trust which essentially means that they control the real estate side of the cannabis growth industry. This can help companies that are just starting out in the business and have a tough time getting through all of the legal issues with owning a cannabis business. All in all, Innovative Industrial Properties should remain on any investors watchlist as we continue to move about the future of the industry.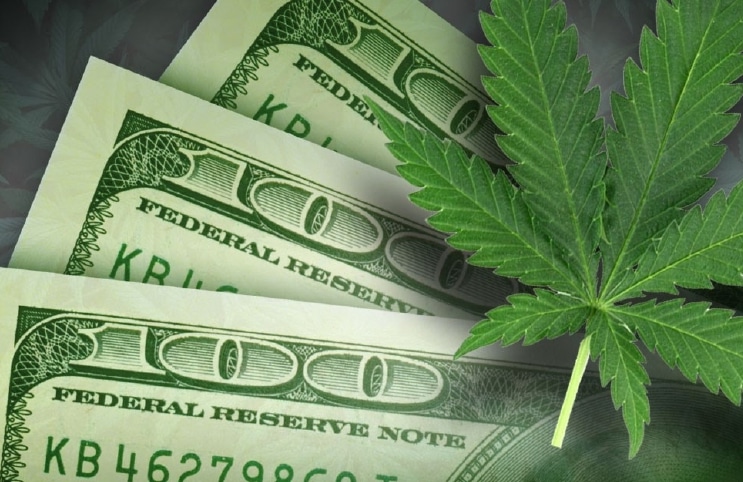 Disclaimer: Pursuant to an agreement between an affiliate of MAPH Enterprises, LLC (owners of MarijuanaStocks.com), Midam Ventures LLC and Nabis Holdings (OTC:INNPF) (CSE:NAB), Midam has been paid $250,000 by Nabis Holdings (OTC:INNPF) (CSE:NAB) for a period from January 22, 2019 to April 22, 2019. We may buy or sell additional shares of (OTC:INNPF) (CSE:NAB) in the open market at any time, including before, during or after the Website and Information, to provide public dissemination of favorable Information about Nabis Holdings (OTC:INNPF) (CSE:NAB).
The post Cannabis Investment Firms Show Big Potential in Marijuana Stock Market appeared first on Marijuana Stocks | Cannabis Investments and News. Roots of a Budding Industry.™.